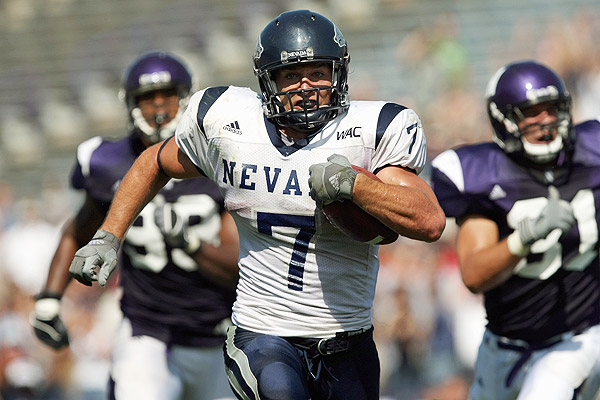 The pistol offense was installed as the primary offense the Nevada Wolf Pack run in 2005. That season was Jeff Rowe's junior year. The Pack won the WAC title. And things were good.
During that season the offense showed what it could do with 5,392 yards and a 5.7 ypp average.
In 2006, let's call it a sophomore slump with 4,654 yards and a 5.5 ypp average.
2007 started with Graziano in games 1-4 and then the Colin Kaepernick era started. That season the offense took a big jump up to 6,077 total yards and a 6.4 ypp average.
And in 2008 (last season) the offense in Kaep's second season really took a leap with a whopping 6,611 yards of offense and a 6.5 ypp average.
So the question is.....Can the Wolf Pack offense break 7,000 total yards this season? We think it can, although it will be tough. Our guess is around the 6,940 yards mark.